Top Picks
Today's most popular rugs offer fresh takes on antique styles.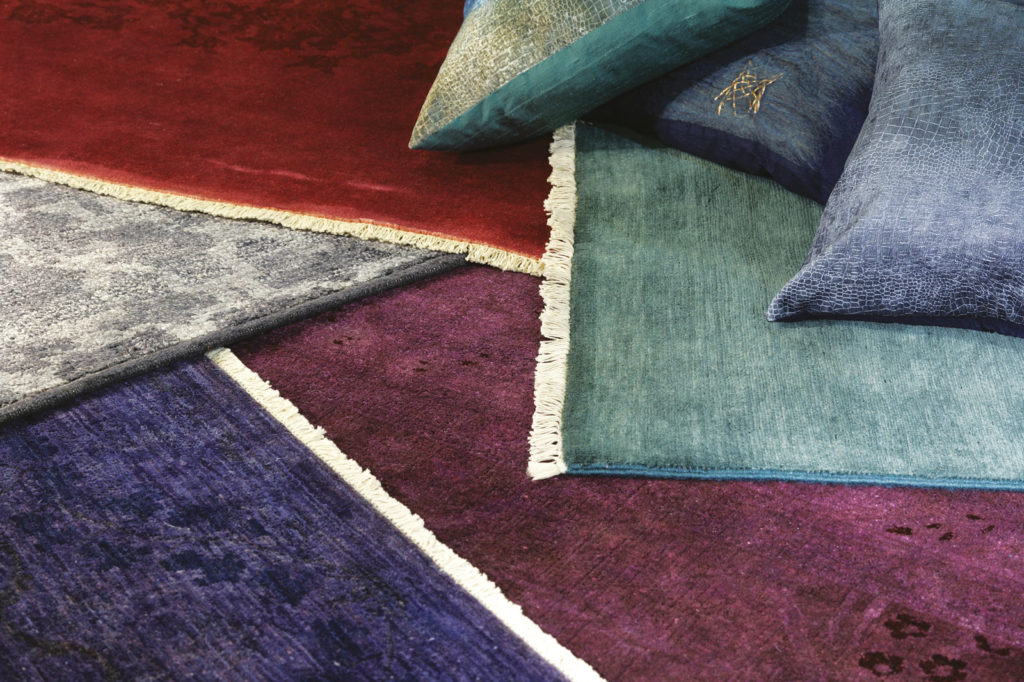 What's hot now in the world of knotted rugs? The biggest sellers at Safavieh are over-dyed rugs. Natural vegetable dye is used to saturate the entire rug. This process adds rich overall color and also subdues the underlying pattern, creating a strikingly modern effect. Over-dyed rugs work in just about every kind of interior, from traditional to contemporary. They come in a huge variety of patterns and colors, and because they're hand-knotted, no two are exactly alike.
Ikat patterns are having their day. Designers love the bold, flame-like patterns created by this tie-dye process, which has been used for centuries in many Asian cultures to create stunning textiles. Now the much-loved Ikat look is available in fine rugs: Safavieh artisans in Tibet are weaving Ikat designs into wool rugs with a pleasing two-toned palette and a true artisanal appearance.
Oushak rugs are trending. These hand-made rugs feature stylized geometric patterns originated by nomadic tribes in Turkey. Woven of extra-thick wool with relatively large knots and a harmonious, subtle color palette, Oushak rugs have the soft, worn appearance of museum-quality antiques.
The tribal peoples of Morocco have been weaving rugs since before recorded history. In the last century, these authentic, age-old designs became widely collected as folk art. Now Safavieh is preserving these patterns—many of which have a surprisingly modernist quality—by commissioning new rugs in every useful size suited to modern living.
And then there's Safavieh's Dream Collection. These handknotted rugs are constructed of banana silk with a touch of cotton, giving them a soft hand and sheen. Dream rugs have the patina of well-cared-for heirlooms and fit just about any décor.