Sitting Pretty
Designed, built and furnished in a single, integrated process, this "new old" home in a historic neighborhood delights at every turn.
Garden City, New York, is an exception to the rule that Long Island's best housing stock can be found only along the shore. This land-locked town is full of architecturally distinguished homes from the early 20th century.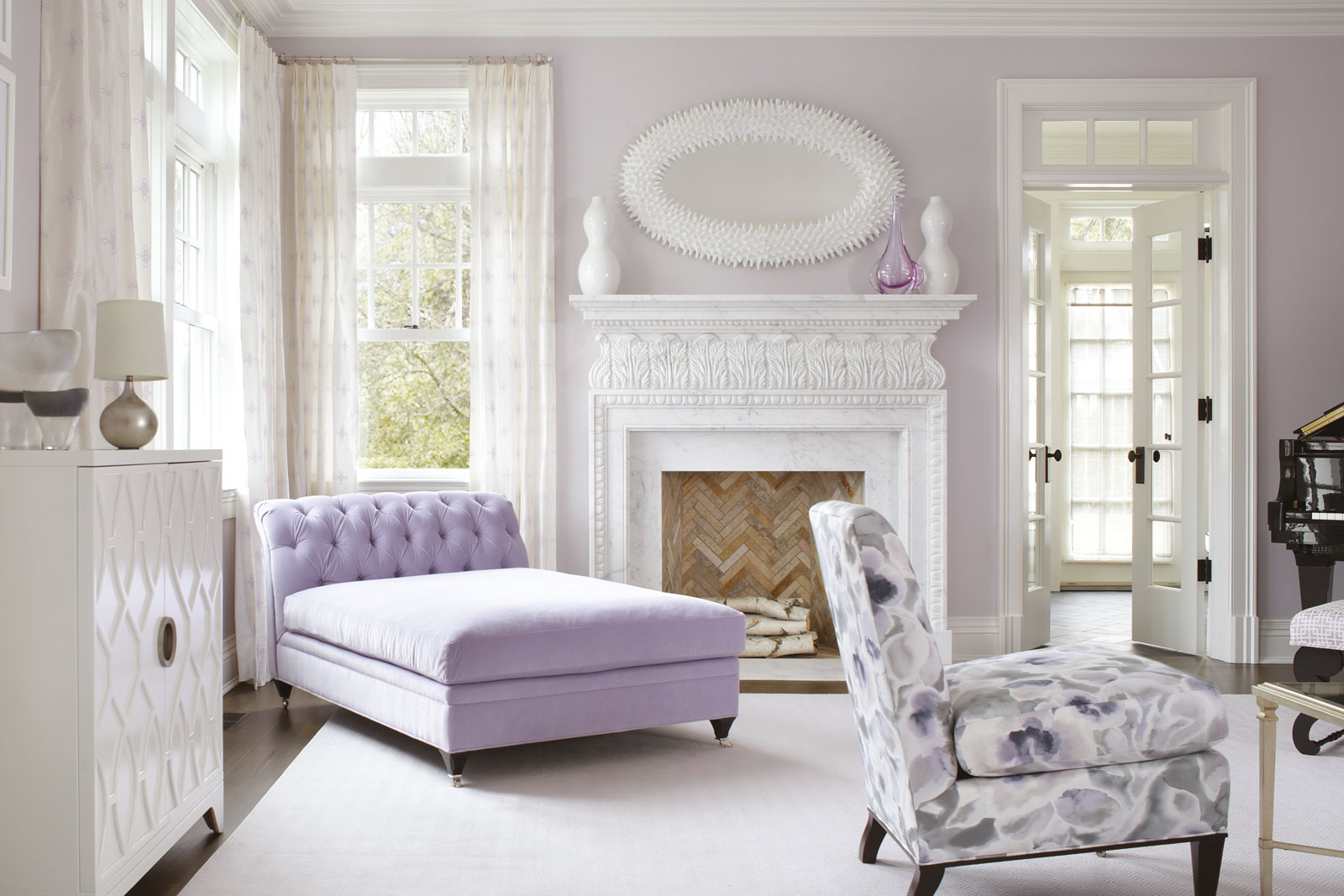 As they grow long in the tooth, some of these homes are natural candidates for replacement, and the homeowner who commits to tear-down-and-rebuild necessarily feels a weight of responsibility to the neighborhood.
"That was certainly the case for my clients, a couple who have spent all their lives living in this part of Long Island," says designer Karin Krinsky of Safavieh. "They set out to build a Shingle style house that has the curb appeal of a hundred-year-old home, and they succeeded."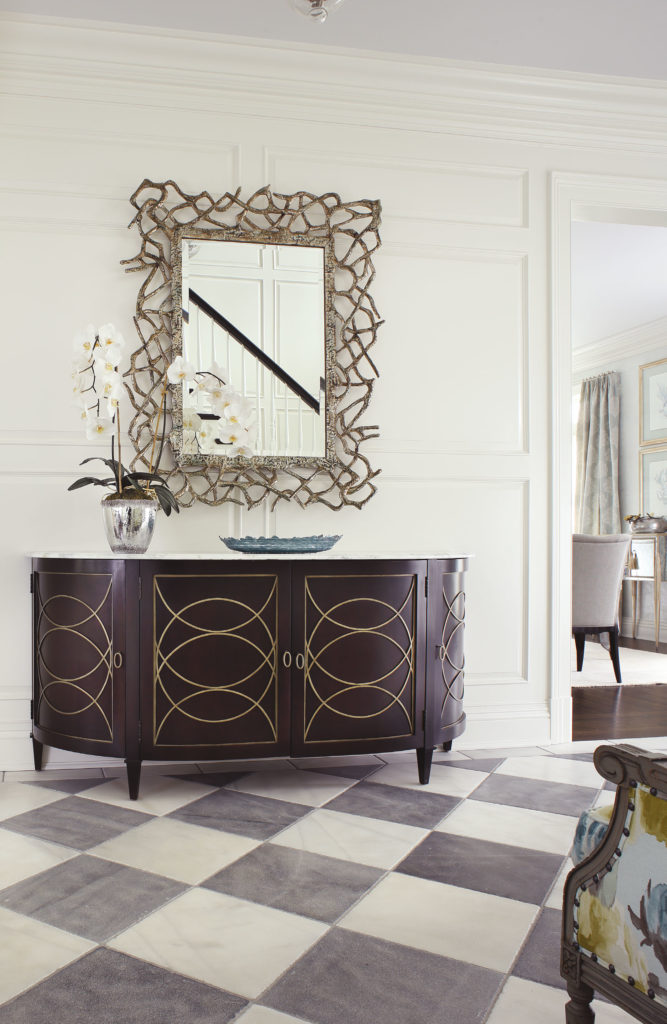 Inside, the couple wanted to make the front rooms look older still from an architectural point of view, but current in colors and furnishings. The client designed matching marble mantels for the living room and dining room fireplaces, each with a bold acanthus leaf frieze. A stickler for elegant detail, she replaced the expected clay brick in the fire box with travertine laid in a herringbone pattern.
When it came time to furnish the living room, Krinsky urged her to continue choosing the unexpected. A large velvet daybed was selected to flank the fireplace, and a white, coral-like mirror was hung above the mantel.
The rear of the first floor was designed in 21st-century style, with a large family room open to the kitchen and French doors that lead to a terrace and pool. "Serene" is not a word that describes many family rooms, but it fits this one, thanks to the color scheme, the abundance of light and the successful resistance of any urge to over-furnish. Open space has been left on all four sides of the expansive sectional sofa, making this an inviting space for a party.
Upstairs, the visitor encounters a rarity in new homes—a spacious second-story center hall. With its fielded paneling, balustrade and Palladian window all painted white, the light-filled space has an understated elegance. Grand, spare and contemplative, the hall needs little to be well furnished. An upholstered bench, also painted white, and a series of framed prints strike just the right note.
This is a home of surprises, as delightfully idiosyncratic as any original grand residence in Garden City, but laid out for modern living and decorated in pleasing contemporary taste.