Pattern Play
Small details heighten the sense of luxury in this serene suite.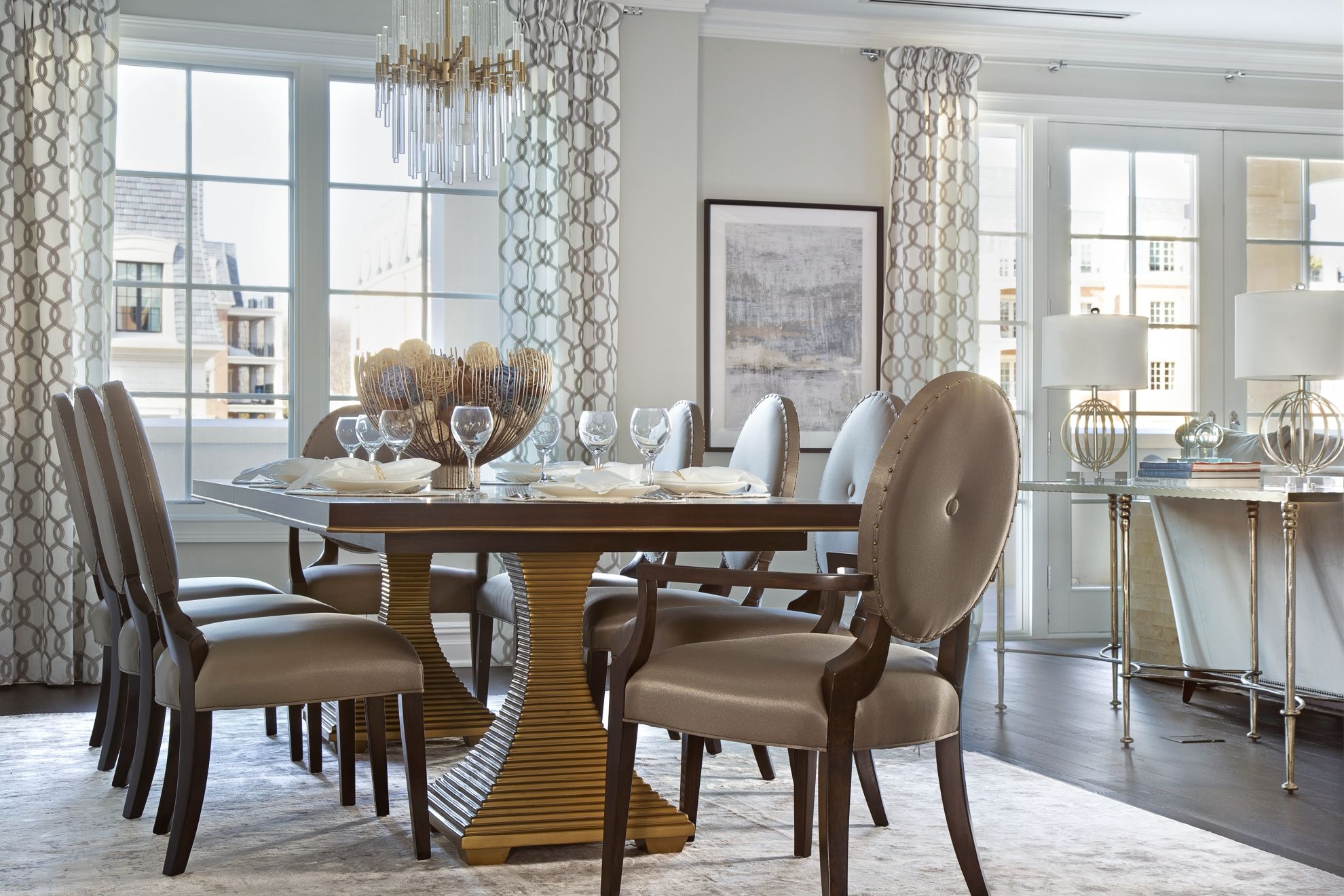 Every suite at the Ritz-Carlton Residences, Long Island, North Hills, has "good bones"—high ceilings, floor-toceiling windows, French doors opening to terraces or balconies—along with prized intangibles such as amazing soundproofing, creating a luxurious environment in which Safavieh's interior designers can work their magic.
"In the model home shown here," says Genesis Jimenez, a designer based at Safavieh's Manhasset flagship store, "we're catering to what's popular with today's luxury homebuyers—contemporary and transitional furnishings presented in neutral colors. Gray is very chic and very sought-after right now."
This muted palette might also be called the Ritz-Carlton look, familiar to anyone who has stayed at one of the five-star resorts. The visual transition from lobby, to corridor, to this private home is quite seamless.
Closer inspection yields a surprise: There's actually a lot of pattern incorporated in the design. Consider the decidedly feminine master bedroom. Patterned bedding seems to float atop the king bed, whose diamondhatched headboard and footboard echo the subtle, sculpted diamonds of the rug. Horizontal stripes in the slubbed-silk wallcovering provide a backdrop to the free-form agate depicted in a framed painting.
"The second bedroom features no less pattern, and it's even more subtle," points out David Nasseri, Jimenez's design partner on the project. There's a quiet riot of Escher-like geometry on the bedding and throw pillows, a grid of metallic beading on the table lamps, undulating ripples on the wallcovering and bursts of mother-of-pearl on the bedside tables.
These small details serve to delight the eye and boost the sense of luxury, giving visitors the cosseted feeling of inhabiting a hotel suite one never has to leave. That, in short, is the special allure of ownership at the RitzCarlton, Long Island, North Hills.
How to: Create Deeply Personal Spaces

-

The most delightful rooms to live in are deeply personal—beautiful, relaxing, filled with cherished objects and not overly "decorated." While there are no hard-and-fast rules for creating deeply personal spaces, these eight guideposts will steer you on your way.

Brooklyn Revolution

-

When a couple got the chance to renovate an apartment on storied Montague Street, downsizing felt like an upgrade.

High and Mighty

-

Towering above Lincoln Center, this Deco-inspired pied-à-terre is all about the views.