New Manor, Classic Style
Old-world charm meets modern comfort in a grand home on Long Island's Gold Coast.
Although it's the third house to grace this site in 100 years, the newly constructed home in Mill Neck, N.Y., looks like it has been here for a full century. That's just as the owners intended: The house harks back to the early 20th-century mansions of Long Island's Gold Coast, whose builders were in turn looking back to centuries-old European precedents.
To bring their vision to life, the owners chose Michael Jay Wallin, a Huntington-based architect who specializes in period-style houses that are historically correct. Presented with a photograph of a 17th-century French chateau, Wallin researched the period in depth to ensure correct period proportions and details, and also to give the house what he calls "the mien of age." This sense of antiquity comes in part from the materials used in construction— limestone for entryways and window surrounds, lead for gutters and downspouts, slate for the roof. The landscape architect, Mark McAteer of The Laurel Group, did his part by adding mature specimen plantings to those already on the grounds.
Inside, the owners wanted each room to have its own personality. This goal was served by the architect's use of a long transverse hall in addition to a front-to-back center hall. The hallways provide a sense of transition—in effect cleansing the aesthetic palate—as one moves from room to room.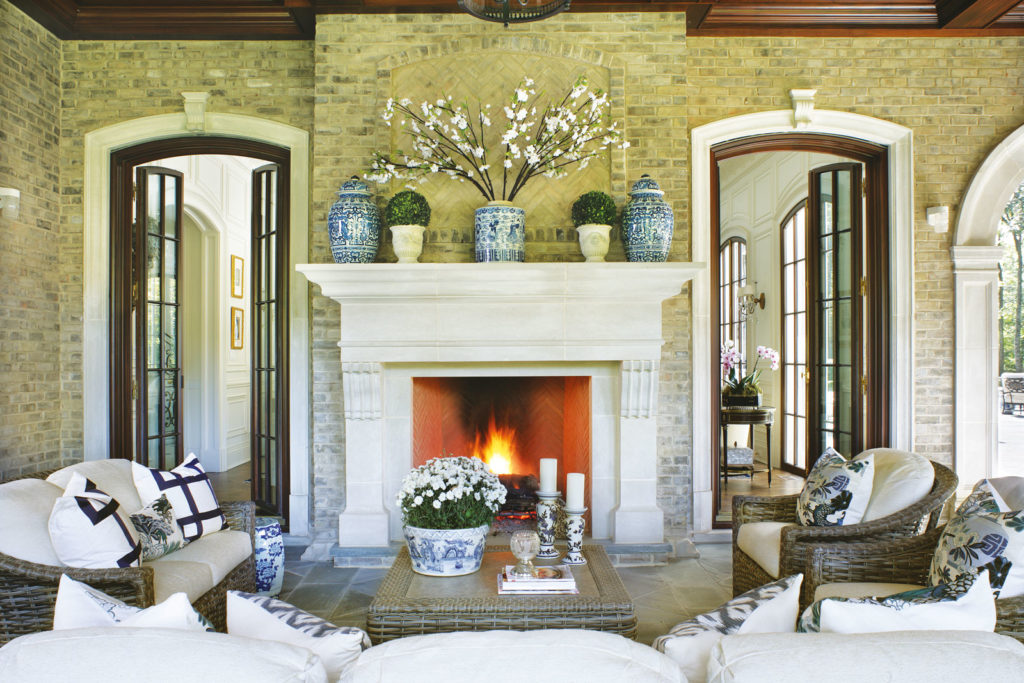 The interiors are more English than French, and represent a mixture of historical styles. The breakfast room and library are essentially Tudor, with exposed-beam ceilings and oak paneling, while the more formal rooms are Georgian. Blending the homeowner's antiques with new furniture was a collaborative effort between the owner, herself an interior designer, and Keith Murphy of Safavieh. "Most of the rooms are in the classic English country house style," Murphy explains. "They're opulent but comfortable, and luxurious without being pretentious. Today we think of this English style as 'formal' simply because it's traditional. But historically, it was considered relaxed—ideal for raising a family and equally great for entertaining, and that's still the case today."
How to: Create Deeply Personal Spaces

-

The most delightful rooms to live in are deeply personal—beautiful, relaxing, filled with cherished objects and not overly "decorated." While there are no hard-and-fast rules for creating deeply personal spaces, these eight guideposts will steer you on your way.

Brooklyn Revolution

-

When a couple got the chance to renovate an apartment on storied Montague Street, downsizing felt like an upgrade.

High and Mighty

-

Towering above Lincoln Center, this Deco-inspired pied-à-terre is all about the views.