Luxe On Fifth
Art Deco sophistication suffuses this apartment on Manhattan's Museum Mile.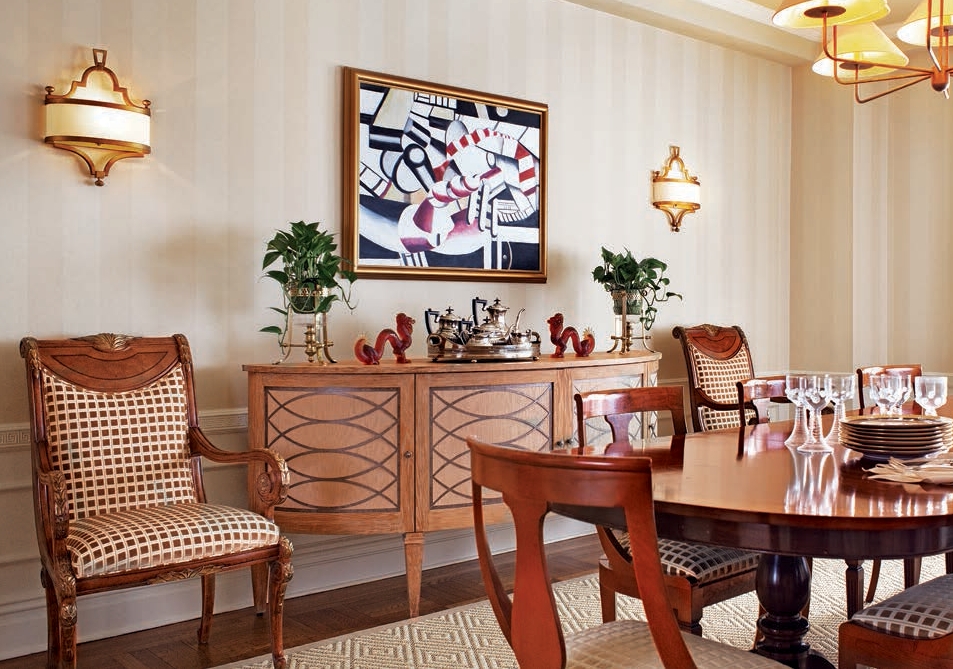 who had recently completed a Hamptons home for the couple.
The husband and wife wanted to retain a few favorite pieces acquired through Safavieh from their New Jersey home, and integrate them into the new apartment. Other than that, they were starting with a near-blank slate. "My job was to mediate the 'marriage' of the couple's individual styles," explains Lysdahl. The wife is a traditionalist with a penchant for antiques, and the husband is a modernist. "I've always told clients that a good designer is cheaper than a divorce attorney!" Lysdahl quips. "I'm here to advise and act as a buffer to settle all the design arguments."
The solution Lysdahl arrived at was a transitional blend of styles with a distinct Art Deco flavor. "I wanted to capture a bit of the early modernist, prewar glamor of the 1930s, which reflects the period of the building," he says. "It's the quintessential look associated with high-style Manhattan living. I think the finished spaces speak for themselves."
Brooklyn Revolution

-

When a couple got the chance to renovate an apartment on storied Montague Street, downsizing felt like an upgrade.

High and Mighty

-

Towering above Lincoln Center, this Deco-inspired pied-à-terre is all about the views.