HIGH ON THE HUDSON
Notched into a cliffside above the river, this boutique tower rewards residents with amazing views.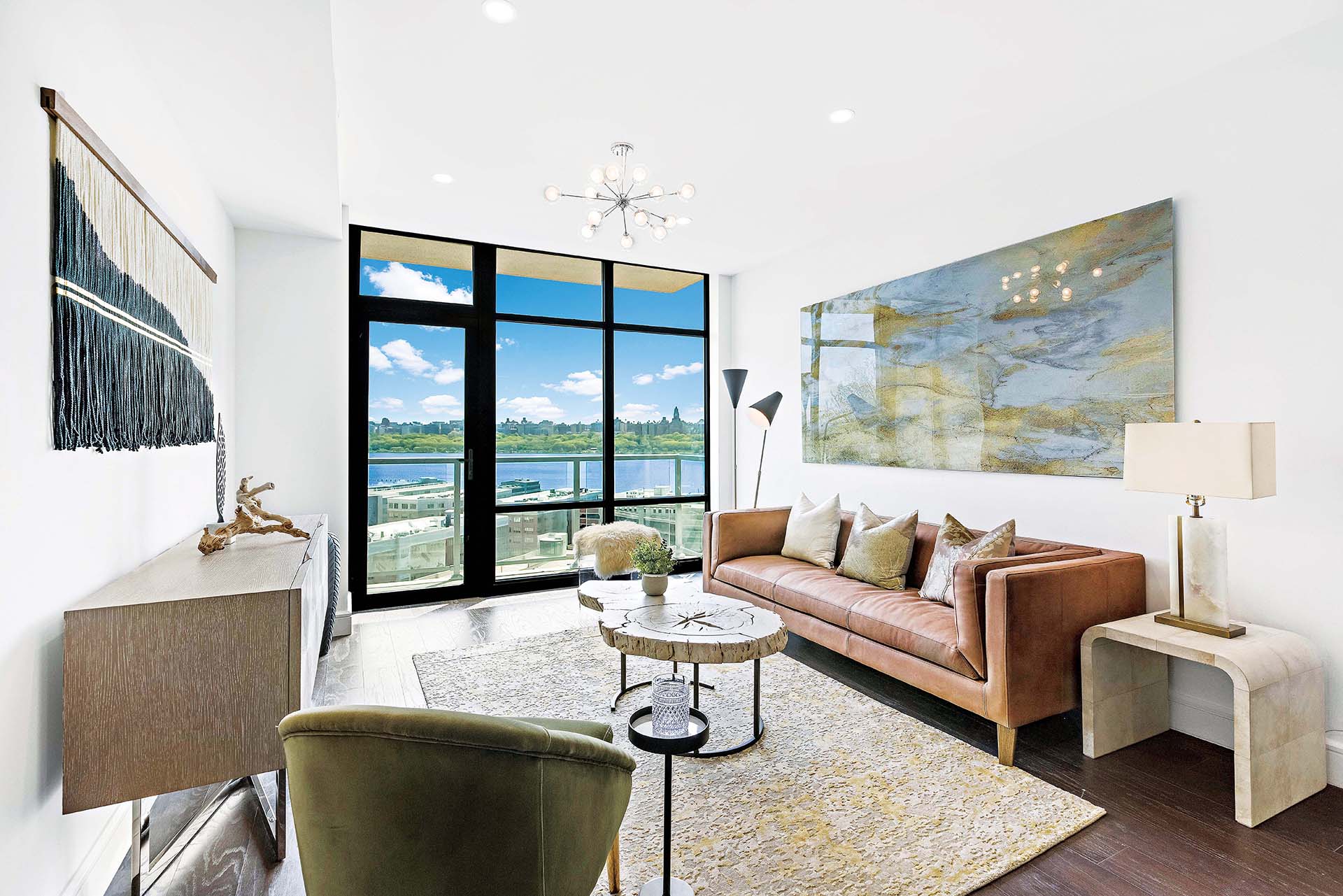 For New Jerseyans who love New York City, a prized place to live is one of the dozen towns that stretch south along the Hudson River from the George Washington Bridge to the Bayonne Bridge. This 19-mile strip is variously known as the Gold Coast, the Hudson Waterfront, or the "sixth borough."
In the center of the Gold Coast lies North Bergen, which has the distinction of being the second hilliest municipality in the United States, after San Francisco. Here, notched into the cliffside of the Hudson Palisades, you'll find the Solaia, a boutique residential tower that borrows as much or more from the Northern California lifestyle as from the Big Apple.
Solaia is packed with amenities focused on holistic living. There's "The Sanctuary," a three-story wellness center with such spa-like treats as a halotherapy Himalayan salt lounge. A residents' lounge features billiards and a fireplace. The cliffside roof deck has an outdoor kitchen and firepit and, of course, amazing views of the Manhattan skyline.
One needn't ascend to the roof to take in the views. The residences here are all about the skyline vista and streaming natural light. To showcase these special features, the developers called on Safavieh to furnish a model apartment. Sheila Broderson, lead designer in Safavieh's flagship showroom in Livingston, New Jersey, handled the project. She used contemporary pieces, some with organic forms, such as the one-of-a-kind coffee table made from a live-edge slab of sustainably harvested wood. "I kept things light, with plenty of glass and burnished metals," she explains, "and added mirrors to multiply the views."
"Remarkably," she adds, "the project was completed on the developers' rigorous timetable of two weeks, start to finish." That kind of speed is a benefit of working with Safavieh, which has an extensive in-stock program. Enhanced by the backdrop of river, city and sky, the furnished result at Solaia speaks for itself.