French Inflection
A family makes the leap from French Provincial to relaxed, contemporary style.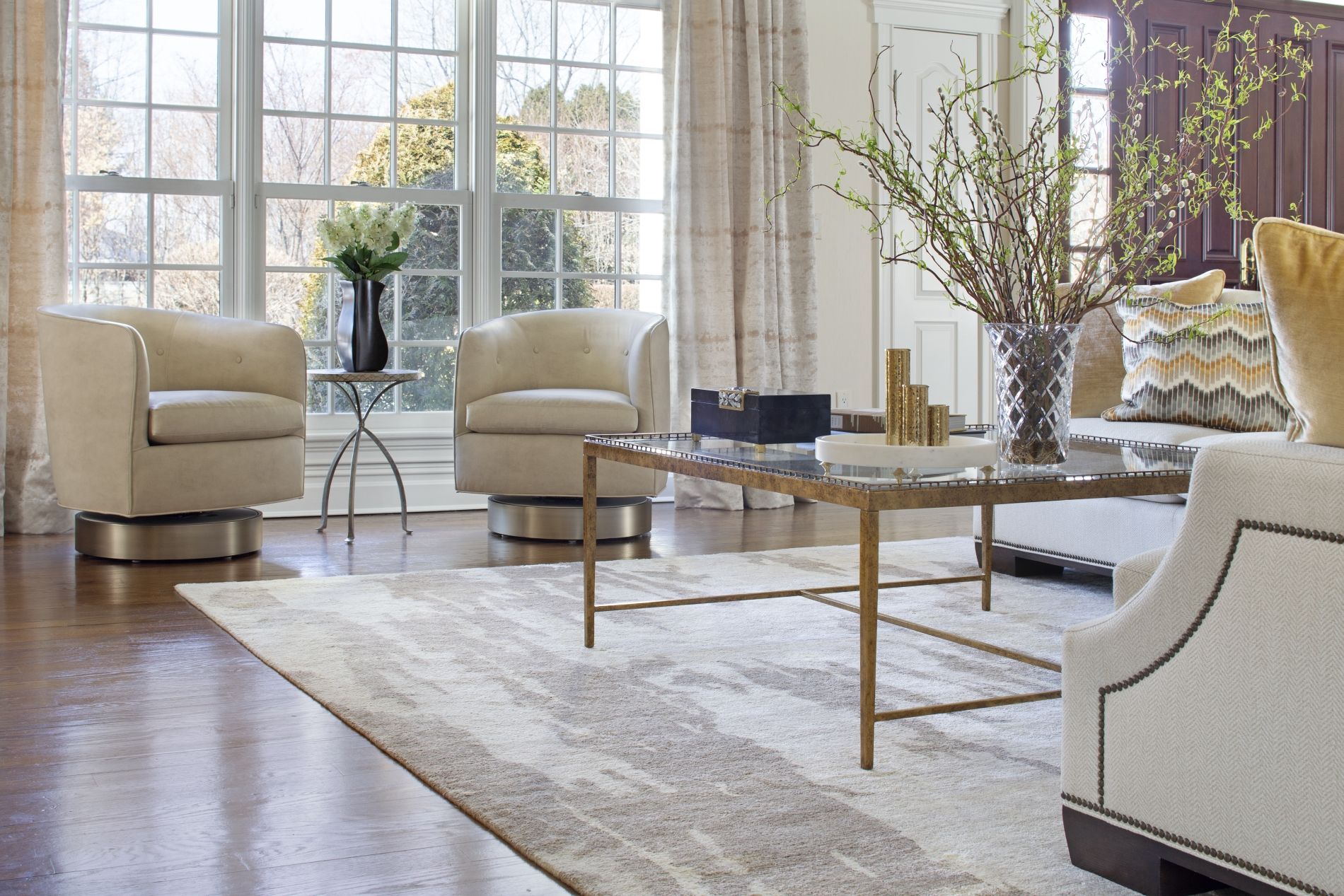 After years of devotion to French Provincial décor, which they embraced during its third or fourth American heyday, a family residing in Sands Point, New York, decided to go all in for change.
Well, not entirely all in, points out their interior designer, Maria Roa, who is based at Safavieh's Manhasset, New York, design center: The Francophile couple wanted to keep their collection of fin-de-siècle posters, along with their display of Cognac, Calvados and other spirits set on the bar top and ready for impromptu celebrations. But for everything else, the direction was clear: Take it away and pivot to a more urbane, contemporary look.
So, large armoires, out. Sleek metal-and-glass tables, in. Caned ladder-back chairs, out. Abstract bronze sculptures, in. The result of the redesign, which you see on these pages, still has some decidedly French elements, but they're ones you would find in a Chanel boutique and not on a farm in Provence.
The new look is easier to live with, says Roa. "French Provincial is always pretty, but it can be restrictive," she notes. "By contrast, the new look feels international and of the moment." The tones are lighter (stained wood beams were painted white…), as is the scale of the furniture. The seating plans are more open, encouraging flow. A greater variety of art looks at home in the space. "The new vibe is relaxed and sophisticated at the same time," adds Roa, "and that's a good combination for today's lifestyle."