Bring Home Global Chic
The freshest trend in interior design takes cues from every continent.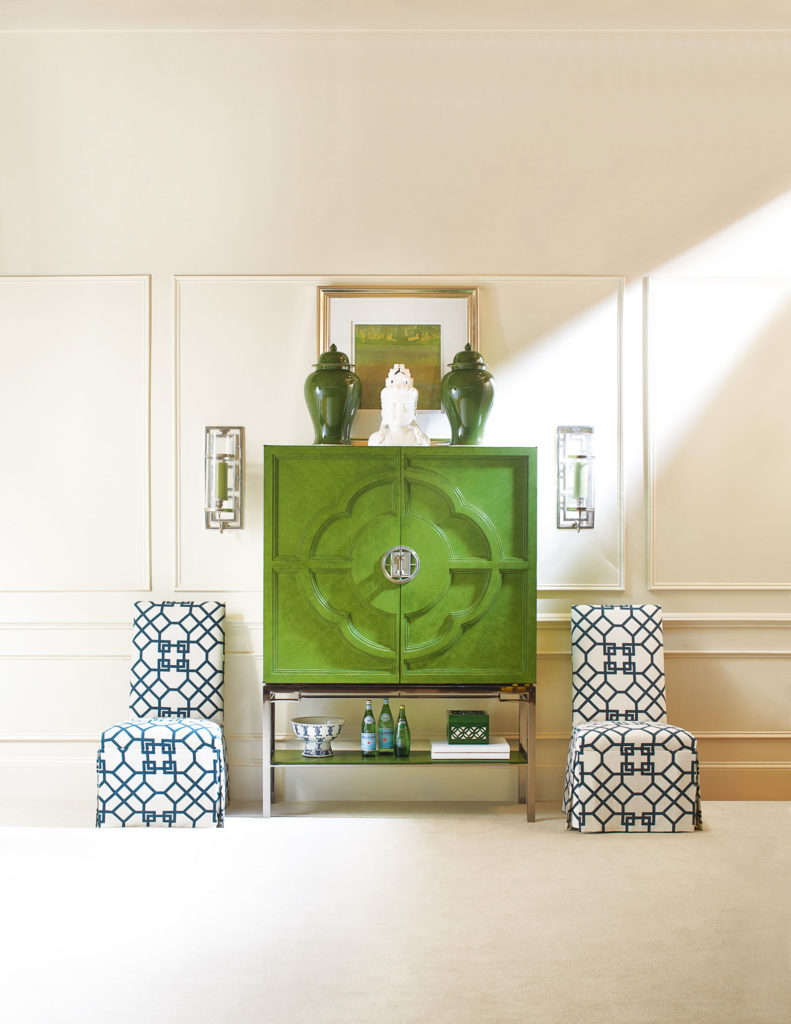 Simply put, global chic is a sizzling design trend that mixes furniture, fabrics and accessories from different parts of the world. But there's a bit more to it than that. At its best, the style combines a pleasing mix of exotic, ethnic influences with luxurious elements. Those ethnic touches might consist of a rug woven in a traditional tribal pattern, an Ikat fabric used on decorative pillows, and weathered wood pieces from Southeast Asia. "It's the combination of rough, rustic or funky pieces with sleek, tailored pieces that really gives global chic its punch," notes Joe Murphy, Safavieh's head designer.
Part of the appeal of global chic is its endless flexibility. By blending rough with luxe, you inevitably get a room that's not only a visual delight, but that also appears very distinctive and personal. And while the look is completely current, it suggests that a living space was built over time with treasures acquired during world travels.
Global chic is not only an American decorating trend. As interior design becomes more globalized, the style can be found in some of the best hotels, resorts and fine homes the world over, as shown on these pages. In each case, the basic style of a room reflects local tastes and traditions but is enlivened by design influences from other hemispheres. "What all of these spaces have in common," says Murphy, "is an air of relaxed sophistication that's perfect for today's lifestyles."